Inner circle
Elite leadership coaching
Do you have what it takes to lead from the rooftop?
Learn the same powerful method Scott developed as a Green Beret to find your vision for a better life and business, and inspire others to help you build it. Join a growing tribe of leaders from all disciplines and walks of life who are bound by one common idea…becoming better LEADERS for our families, businesses, communities, and nation.
Have you noticed things changing around you? Does it seem harder to sell to new customers? Do you find yourself fighting to be noticed in a 'sea full of selfies?' Does it seem like a walk down the street has the potential for conflict? Do you feel like you should be playing a bigger game, but you just don't know how?  We live in a world that is low trust, high stakes, high risk, low engagement – all of those factors make leadership challenging. 
The Rooftop Leadership Inner Circle is a year-long coaching program for small groups of high-performers that leverages video-based learning, private monthly coaching calls, quarterly retreats, and a tight-knit community of Rooftop Leaders walking the same path to leadership as you. What you're in for is an amazing year of learning the same aggressive leadership and human connection skillsets and toolsets that I mastered as a Green Beret that will exponentially raise the bar on how you lead in your life and business.
This coaching program is informed by my entire body of work – not just as a Green Beret – but as a storyteller, playwright, news analyst, counter-terrorism expert, small business owner, father, husband – all of which have informed the Rooftop Leadership methodology. It's about creating movements and using the generosity of scars to inspire those around you to follow you, not because they have to, but because they choose to.
This training is relevant for high-performers and those that want to make a deep impact in the world. It's for small-business owners that want to have their voices heard in a crowded market. It's for speakers to take the mic and take the stage to tell their story in the service of others and make a deeper connection with their audience. It's for CEOs and mid-level managers to become more dynamic leaders, not only at work but also at home. It's for non-profit leaders and financial services leaders. It's for law enforcement who work in community engagement as well as in low-trust environments. It's for military and special ops.
It comes down to this: Inner Circle coaching is personal and integrated into your life and business. My promise is that if you do this work, people will follow you not because they have to, but because they choose to. You're going to be fulfilled in what you do. You will be surrounded by people you respect. And you'll be the most relevant person in the room.
The reason – you'll have deep leadership competence in the moments that count.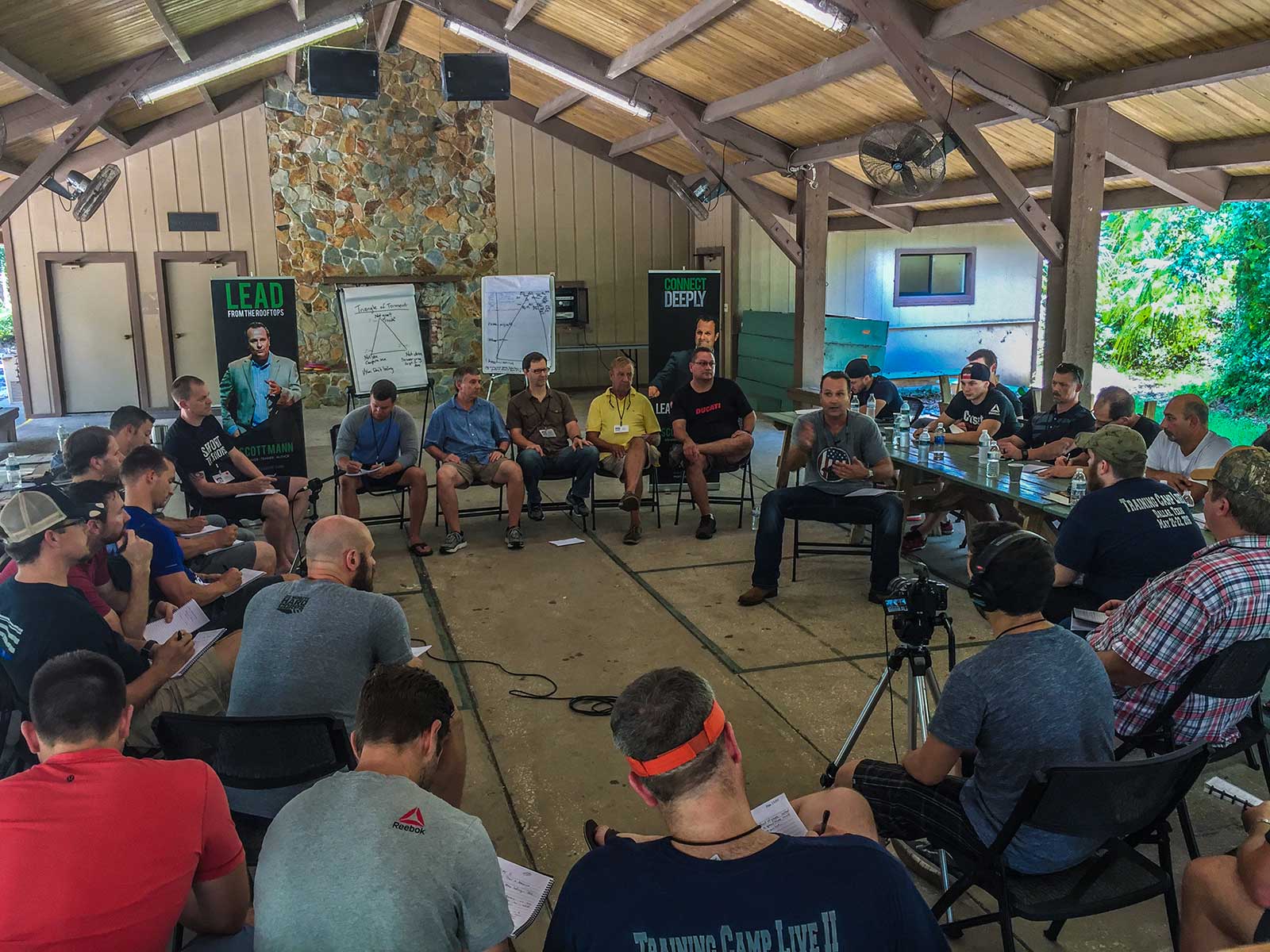 Contact Rooftop Leadership today to learn more